Skip Navigation
Website Accessibility
- Click Image to Enlarge -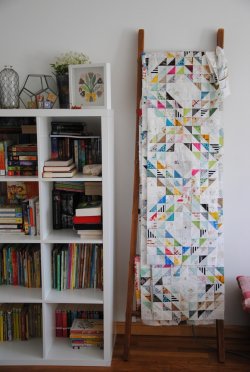 Free Tutorial - Ocean Wave Quilt by Chase
If you have tons of scraps and love repetitive work, this is the project for you! Chase of 1/4" Mark
created this quilt top using tons of HSTs (half square triangles), and her blog post reads like an adventure story / diary documenting her journey in making it. At the bottom of her post, she has some pattern-like images you can download and print at full size to help with putting this beast together. What an amazing project! More from Chase:
"It surely feels great when the last seam allowance was pressed and quilt top carefully ironed out before folding up for photo day! This quilt might have been the quilt that I spent the most hours on and making good square trimmings. Gosh, it is ready to be quilted, any day now! I also wrote a quick tutorial for you, if you would like to make one!
Do you like this quilt? If so, click the Like button below:
What do you think of this design?