- Click Image to Enlarge -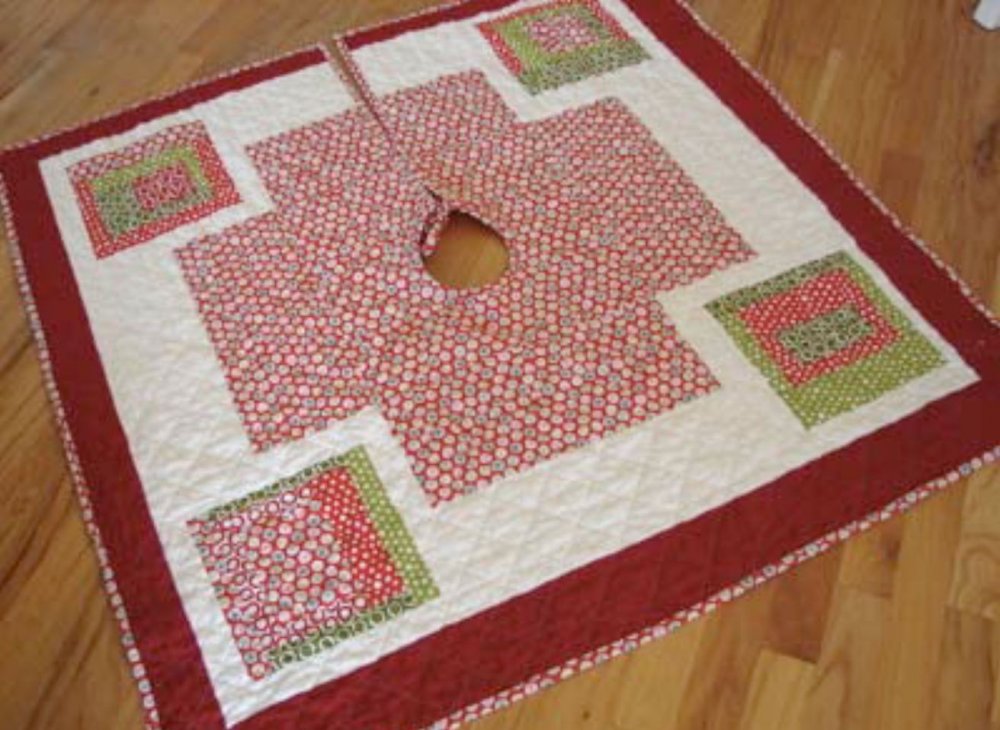 FREE Starry Forest Christmas Tree Skirt by Jacquie Gering
How a bout a cute and easy quilted Christmas tree skirt idea for the Holidays? This one was designed by Jacquie Gering of Tallgrass Prairie Studio for Sew Mama Sew (see links below for both sites). This looks like a fun project for any level of quilter, more from Jacquie:

"This is the Starry Forest Christmas tree skirt. The front is a combination of mod tree blocks and extended maverick stars. The tree skirt is quilted and bound to give it texture and structure when it wraps around your Christmas tree."

Give your presents a cozy quilt to nestle on this Christmas!

Visit Jacquie's website for more tutorials: Tallgrass Prairie Studio

Visit Sew Mama Sew for fabric and patterns!

Do you like this design by Jacquie? If so, click the Like button
below:
What do you think of this project?