Skip Navigation
Website Accessibility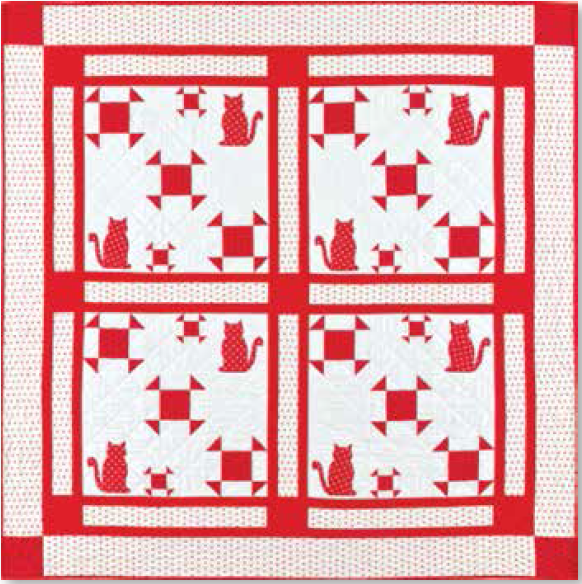 - Click Image to Enlarge -
FREE Pattern - Kitty Corner Quilt by Anne Sutton

Who doesn't love cats? It seems every other page you click on the internet has a cute cat somewhere on it, these days, and we love it! So put some cats on your next quilt as well with this wonderful project from Anne Sutton of Bunny Tales (Bunny Hill Designs)! This pattern is very well written, with clear and concise instruction, and a wonderful cat appliqué template! More from Anne:

"Are you in love with the Puss in the Corner quilt block? Do you love cats as much as you love quilts? Why not combine the two loves and make a kitty quilt using our free Kitty Corner pattern!"

Finished Size: 51" x 51" (130cm x 130cm)

Skill Level: Intermediate

Visit the Website: Bunny Tales

More Free Projects: From the site link above, look for 'Free' and 'Tutorials' in Anne's main navigation menu for a rich list of projects!


Do you like this quilt? If so, click the Like button below:
What do you think of this quilt?